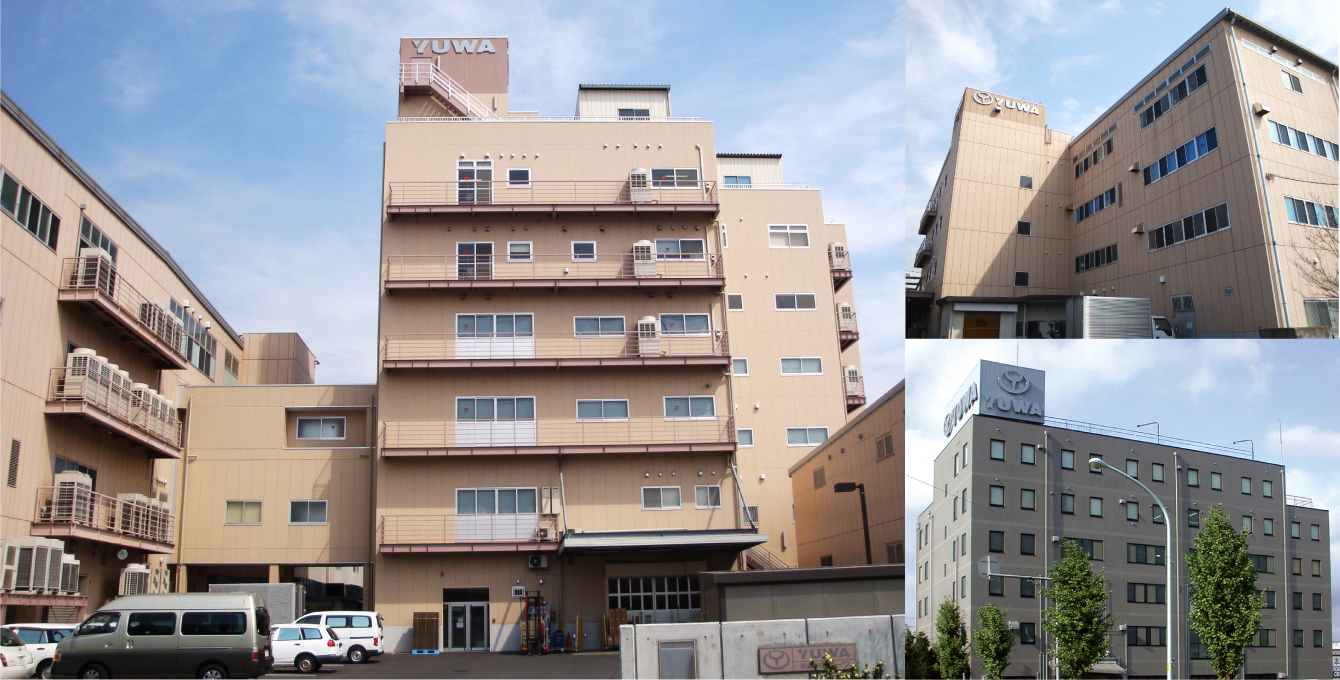 Yuwa Co.,Ltd. produce and sell health food since 1985. We set our quality control standard, and stick to our rule and meet external organization's standards. We regard customer's health as most important matter, and produce safe, high quality and reasonable products.
Company Name
Yuwa Co.,Ltd.
Representative
President Yuto Tabuchi
Place
3-890-1 Cyuo Higashiyamato Tokyo 207-0015 Japan
1-51-2 Inadaira Musashimurayama Tokyo 208-0023 Japan
Branch Office
Sapporo, Nagoya, Oosaka, Fukuoka
Foundation
April,1985
Capital
20,000,000Yen
Description of business
Manufacturing and selling of health food
Clients
Most of Drug Stores in Japan, Discount Stores in Japan

Yuwa Co,.Ltd was established at Higashiyamato Tokyo in April 1985.
We started doing business with main drug stores in 1989.
We expanded business with most of drug stores in 1994.
We built 6 stories head office building in Higashiyamato Tokyo in 1997.
We built our factory (5712㎡、1.46 acres) at Musashimurayama in 2007.
We built new 6 stories head office building in Musashimurayama Tokyo in 2011.